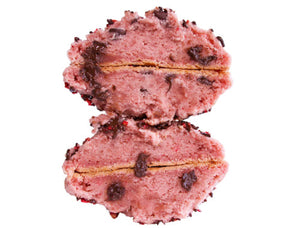 Chocolate Covered Strawberry
Chef Whitney was inspired by one of her favorite Valentine's Day treats, chocolate covered strawberries for this cookie. 
It's a vibrant, chewy strawberry cookie with rich chocolate chips. We finish it with a drizzle of chocolate and crushed freeze dried strawberries. 
We love it and hope you do too!
---