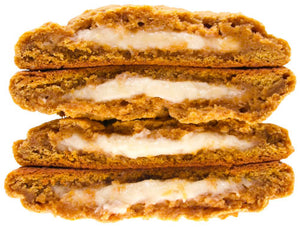 September- Pumpkin Spice Cookie
Our September cookie of the month, Pumpkin Spice is the perfect treat to jump start fall. Because, who isn't ready for fall?
We mix in real pumpkin and pumpkin pie spices into our cookie dough and then stuff it with a cream cheese filling. It's so good y'all. So grab your PSL and our Pumpkin Spice cookie and dream of cool fall nights and campfires. 
---